Shouldered by an experienced and well skilled technical team, we have been involved for over 16 years in the development and adjustment of parts and equipment in order to meet the needs of our customers.
Conventional and CNC machines.
Design and manufacture custom and replacement parts.
Setting up of modified equipment for our customers.
Ability to work with different types of material.
Prototyping and small volume production.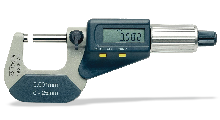 What are the advantages of working with Atelier Bélanger
Excellent quality-value – Competitive rates

Short production delay

Precise and well profiled finished product

Flexibility of response and production of the finished product